The Feast Day of
St. Patrick
is celebrated on March 17.
St. Patrick is considered the father of Celtic Christianity. He founded more than three hundred churches, drove the snakes out of Ireland, invented green beer, and coined the popular slogan,
Kiss me, I'm Irish
.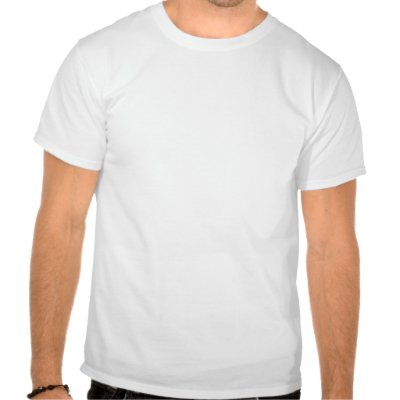 The Citizenry of Chicago is encouraged to drink cheap green beer early and often before St. Patrick's Day so the Chicago River can be dyed with their vomit.
I'm excited for the one day of the year when green's meaning shifts from saving the environment to polluting our major organs.
It's amateur night for drinkers so I'm going home to quietly intoxicate myself into a decrepit stupor.
March 17, 1756
-
St. Patrick's Day
is celebrated in New York City for the first time (at the
Crown and Thistle
Tavern). The patrons finally sober up and six years later, the celebration evolves into a parade (the first in NYC) and the St. Patrick's Day Parade in New York City is the largest celebration of the holiday in the world (drawn more revelers than any parade for the holiday in the whole of Ireland.)
March 17, 1972
-
John Water's
presents
Divine
to an unsuspecting world,
Pink Flamingos
, premiered in Baltimore on this date.
For you poor souls who have never seen the film
During filming,
Divine
was arrested for stealing, and in his defense said that he was a method actor playing a criminal.
Today in History
March 17, 965
-
Pope
Leo VIII
dies of a stroke during sexual congress with a prostitute.
Perhaps a fine way for a man to die, but not a very appropriate choice for the Bishop of Rome. (it's OK if you hum to yourself,
I'm back in the saddle again
.)
March 17, 1919
-
Nathaniel Adams Coles
, the premiere singer and jazz pianist was born on this date.
Cole's popularity allowed him to become the first African American to host a network variety program,
The Nat King Cole Show
, which debuted on
NBC
television in
1956
. The show fell victim to the bigotry of the times, however, and was canceled after one season; few sponsors were willing to be associated with a black entertainer.
March 17, 1939
-
After German troops crossed the Czech border, British Prime Minister
Neville Chamberlain
threw all his years of careful diplomacy out the window and accused
Adolf Hitler
of breaking his word.
He instantly regretted having let these angry words slip, however, and subsequently resigned.
March 17, 1942
-
John Wayne Gacy
, part time clown, serial killer, and sodomizer of dozens of boys, is born in Chicago. His father was convinced Gacy was a "sissy", but friends and family didn't really suspect anything untoward was afoot until his 1968 arrest for coercing a teenage boy employee into committing multiple homosexual acts.
It's always a clue.
March 17, 1966
-
A U.S. midget submarine, the
Alvin
, located a missing hydrogen bomb which had fallen from an American bomber into the Mediterranean off Spain.
Oops
. Most famously, the Alvin was involved in the exploration of the wreckage of RMS Titanic in 1986. Launched from her support ship RV Atlantis II, she carried Dr. Robert Ballard and two companions to the wreckage of the great liner. RMS Titanic sank while attempting to transit the North Atlantic Ocean, after striking a large iceberg in 1912.
Alvin, accompanied by a small remotely operated vehicle (ROV) named Jason Jr., was able to conduct detailed photographic surveys and inspections of the Titanic's wreckage. Many of the photographs of the expedition have been published in the magazine of the National Geographic Society which was a major sponsor of the expedition.
March 17, 1999
-
Six members of the International Olympic Committee are expelled for corruption, all from poor third world countries. They received bribes from Salt Lake City totalling hundreds of thousands of dollars, a practice that had been going on for years.
It should also be noted that the IOC Vice President at the time was named "
Dick Pound
".
March 17, 1960
-
My good friend John (another fraternity brother) was born. Not to be confused with his cousin, John, who was also born but not on this date.
March 17, 1970
-
My actual brother was born at Jewish Memorial Hospital in Upper Manhattan. As was noted at the time, he must be a lucky kid as he was a Puerto Rican baby born in a Jewish Hospital on an Irish holiday.
Happy Birthday guys.
And so it goes.