Today is
Boxing Day
(
St. Stephen's Day
) and citizens of the British Commonwealth celebrate by putting on trunks and gloves to beat each other bloody silly.
Another reason to appreciate the American Revolution - a peaceful December 26th.
If you are starting your
Christmas
shopping for next year, you're either way ahead of the curve or cheap.
If you live in the Northeast like I do – you'll remember that we got hit with a massive blizzard on the date last year.
Tonight's the first night of
Kwanzaa
(as well as another Hanukkah date.)
Tonight celebrates
Umoja
(Unity) - To strive for and to maintain unity in the family, community, nation and race.
December 26, 1951
-
The film that introduced
Akira Kurosawa
to world audiences,
Rashomon
, starring
Toshiro Mifune
and
Machiko Kyo
, premiered in the US on this date.
The film is often credited as the reason the Academy created the Best Foreign Film category.
December 26, 1957
-
The
Ingmar Bergman
classic
Wild Strawberries
, starring
Victor Sjostrom
, opened in Sweden on this date.
Cinematographer
Gunnar Fischer
says that several scenes had to be shot indoors due to
Victor Sjöström's
poor health. "
We had to make some very bad back-projection in the car because we never knew if Victor would come back alive the next day
." Nevertheless, as long as Victor was home by 5:15 P.M. each day, "
and had his whiskey punctually, all went well
."
(I'm not near a reliable computer, so this is an abbreviated) Today in History -
December 26, 1776
-
American forces under Gen.
George Washington
, having crossed the Delaware River on Christmas night, defeated Hessian mercenary troops fighting for the British at the Battle of Trenton, N.J.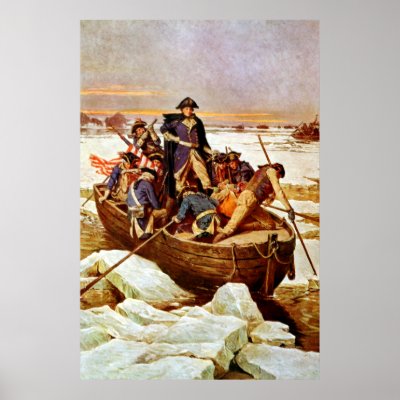 Apparently, Washington was trying to beat the toll.
On this day in
1913
, the author of the short story,
An Occurrence at Owl Creek Bridge
and the satirical dictionary,
The Devil's Dictionary
,
Ambrose Bierce
disappeared into Mexico while traveling with the army of rebel Pancho Villa. In one of his final letters, the 71-year-old Bierce wrote to his niece, Lora,
Good-bye — if you hear of my being stood up against a Mexican stone wall and shot to rags please know that I think that a pretty good way to depart this life. It beats old age, disease, or falling down the cellar stairs. To be a Gringo in Mexico—ah, that is euthanasia!
December 26, 1919
-
Red Sox owner and Broadway Producer,
Harry Frazee
believes he has solved one of his many headaches when he sells, an overweight, drunk, whoremongering baseball player to the New York Yankees.
Oops.
December 26, 1967
-
The
Beatles
give their fans a Christmas present -
Magical Mystery Tour
was shown on the BBC on this date.
5
The film was broadcast in black and white, although the film was shot in color. The British public's reaction to the film was scathing.
December 26, 1973
-
Here was a great way to celebrate the holidays,
The Exorcist
, premiered in the US on this date.
The original teaser
trailer
, which consisted of nothing but images of the white-faced demon quickly flashing in and out of darkness, was banned in many theaters, as it was deemed "too frightening".
And so it goes
If you're keeping score, you currently have
two
turtledoves and a
pair
of partridges in their respective pear trees. Begin hoarding newspaper - you'll need it in a major way.