Today is the first day of
autumn
.
By happy coincidence, it's also the first day of
fall
.
Many people in the northern hemisphere are disturbed by the changes they see around them at about this time each year. It gets darker earlier, temperatures drop, leaves change color and die, and the Red Soxs tend to drop out of playoff contention.
There have been myths about the changing of the seasons as long as there have been children to lie to. Some primitive peoples believed that leaves changed color because Nature was pining for her abducted daughter; others blamed it on the seasonal absence of sunlight-fed chlorophyll, allowing xanthophyll, carotene, and antocyanin to determine leaf color. We may never know the truth.
The first day of autumn is sometimes also referred to as the Autumnal Equinox. Don't be alarmed by the title. It's just fall.
With courage and some heavy drinking, we can get through this thing.
September 23, 1962
-
The
Jetsons
debuted on Sunday night's prime time lineup on this date.
This cartoon series marked the debut of color television on the ABC network.
The youth of America want to know, "
Don't they use a pooper scoop in the future?
"
Today in History
-
September 23, 480 BC
-
It's the birthday of the Greek poet
Euripides
, born near Athens on this date.
Euripides
has the greatest number of plays that have survived for the modern reader -19 of them—including
Medea
.
Remember
Euripides, I ripa dos
.
September 23, 63 BC
-
Gaius Octavius Thurinus
(
Augustus Caesar
) was born on this day. The first real Roman Emperor, Caesar introduced the famous Pax Romana. This was a political policy which stated that any country which did not object to being conquered by Rome would be conquered by Rome.
Countries not wishing to be conquered by Rome stood in violation of this policy, and were therefore invaded until they agreed to be conquered. This ensured peace throughout the world.
September 23, 1779
-
During the Revolutionary War, While on break from Led Zeppelin, the American navy under Scotsman
John Paul Jones
(
Robert Stack
), commanding from
Bonhomme Richard
, defeated and captured the British man-of-war
Serapis
on this date. Jones, chose to name the ship after
Benjamin Franklin's

Poor Richard's Almanac
.
Fierce fighting ensued, and when Richard began to sink, Serapis commander
Richard Pearson
called over to ask if Richard would surrender and Jones responded, "
I have not yet begun to fight!
"--a response that would become a slogan of the U.S. Navy. Pearson surrendered and Jones took control of Serapis. Imagine the amount of Rum consumed (it was an American Ship, I'm sure there was no sodomy!)
The Bonhomie Richard sank two days after the battle.
September 23, 1939
-
Sigmund Freud
commits suicide with the help of his personal physician,
Max Schur
. The good doctor administered
21mg
of morphine -- a lethal dose, in three large doses of morphine in the space of several hours.
Sometimes
21
mg of morphine is just
21
mg of death.
September 23, 1944
-
Frank Capra's
screwball comedy,
Arsenic and Old Lace
finally gets it US general release on this date. The film was based on a hit play and had to wait to be released until after it Broadway run had ended.
Some 20 years before filming this movie, actress
Jean Adair
had helped to nurse a very sick vaudeville performer named
Archie Leach
back to health; by the time she was asked to reprise her Broadway "
Arsenic and Old Lace
" role as Aunt Martha for this film, Adair and Leach, now known as
Cary Grant
, were old friends.
September 23, 1949
-
It's the birthday of the Boss.
...
nuns run bald through Vatican halls pregnant, pleadin' immaculate conception. And everybody's wrecked on Main Street from drinking unholy blood
...
If Bruce didn't exist, we'd have to invent him.
September 23, 1950
-
Congress passes the
McCarran Act
, also known as
The Internal Security Act of 1950
, overriding
Harry Truman's
veto. The act provides for severe restrictions on civil liberties, suspension of free speech, and placing of undesirable Americans in concentration camps.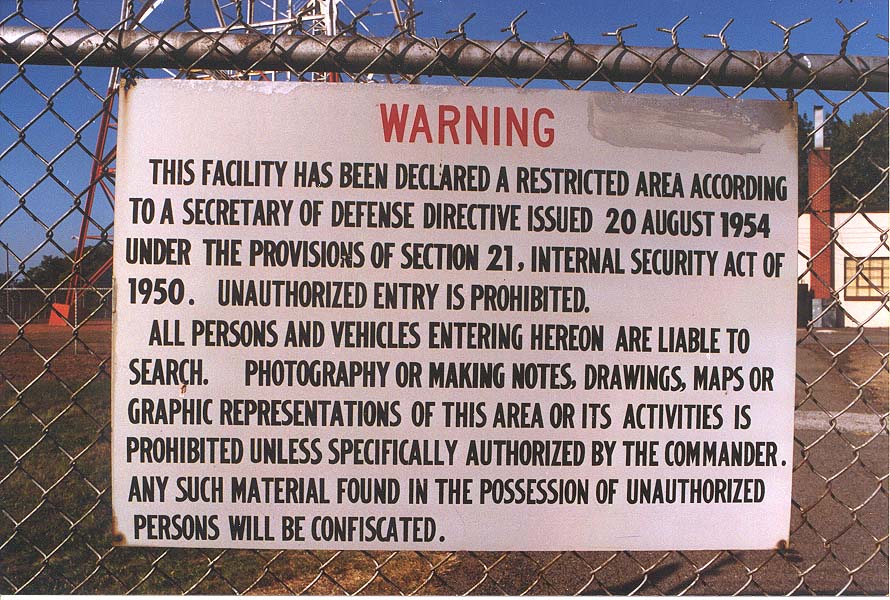 Much of the Act has been repealed, but some portions remain intact.
So watch it, bub.
September 23, 1952
-
Responding to accusations that he diverted $
18,000
in contributions into his pocket, Senator
Richard M. Nixon
rescues his candidacy for Vice President by insisting that he had never accepted any money.
Although Nixon does admit he accepted a cocker spaniel named
Checkers
for his daughter Tricia. The televised monologue rescues his political career.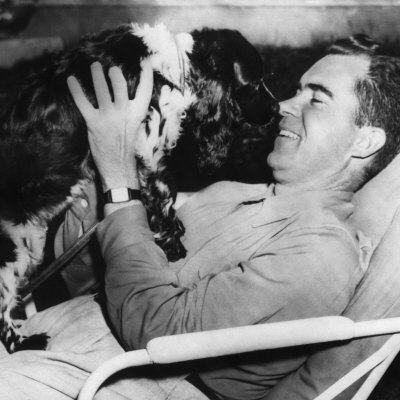 Little is know about this political operative, Checkers. Recently unclassified FBI documents reveal that Checker advised Nixon not to shave just prior to his famous televised debate with Kennedy. Checkers was also recorded on his deathbed in late '68 advising Nixon's men about creating a list of enemies of the future President.
September 23, 1969
-
An article in the Northern Illinois University student newspaper
The Northern Star
propagates the rumor that "
Paul is dead
."
But if you play
I'm so Tired
from the
White Album
(and smoke an enormous amount of dope,) you hear the question
Is Paul McCartney Dead?
And
Revolution #9
implores,
Turn me on dead man
.
Well, sort of. Remember it's
I buried Pau
l and not
Strawberry Jam
.
September 23, 1969
-
First broadcast of
Marcus Welby MD
on
ABC-TV
on this date.
Robert Young
became so well identified with his wise doctor persona that he became famous as the commercial spokesman for an aspirin product, saying, "
I'm not a doctor but I play one on TV
", while wearing a lab coat.
All those free aspirin must have been a great help to Mr. Young, who was a raging alcoholic by this time.
September 23, 1970
-
The only American film
Akira Kurosawa
almost directed,
Tora! Tora! Tora!
, was released on this date.
Akira Kurosawa
agreed to direct the Japanese part of the film only because he was told that
David Lean
was to direct the American part. This was a lie,
David Lean
was never part of the project. When Kurosawa found out about this, he tried to get himself fired from the production - and succeeded.
At the time of its initial movie release,
Tora! Tora! Tora!
proved to be a major box office flop in U.S. theatres although it was a major hit in Japan; however, over the years, video releases provided an overall profit
September 23, 1990
-
PBS premiered
Ken Burns
powerful 11 hour miniseries
The Civil War
on this date.
The documentary took six long years to make - two years longer than the actual war.
And so it goes