June 20, 1942
-
It's
Brian Wilson's
birthday today.
Luckily he's only occasionally hearing those voices in his head.
June 20, 1946
-
Rex Harrison's
first American movie,
Anna & The King Of Siam
, with
Irene Dunne
, opened in theaters on this date.
In the film,
Linda Darnell's
character dies by being burned at the stake. In a bizarre ironic twist,
19
years later, she was killed in a house fire.
June 20, 1974
-
"
Forget about it Jake. It's Chinatown
" - the unforgettable film noir classic,
Chinatown
, was released on this date.
At this point, this is the last movie
Roman Polanski
filmed in the U.S.
June 20, 1975
-
Steven Spielberg's
thriller,
Jaws
, premiered on this date. Beach vacations were never the same again.
Steven Spielberg
named the shark "
Bruce
" after his lawyer.
Today in History
:
June 20, 1793
-
Eli Whitney
applied for a patent on his Cotton Gin on this date. More affordable than gin distilled from grain alcohol and juniper berries, Cotton Gin quickly became the drink of choice among America's rural poor.
This led to widespread outbreaks of Cotton Mouth and eventually caused the Civil War.
June 20, 1756
-
In Calcutta,
146
British prisoners are placed in a 18 foot by 14 foot cell known as The Black Hole by a Bengali,
Siraj-ud-daula
, and held there until the following morning.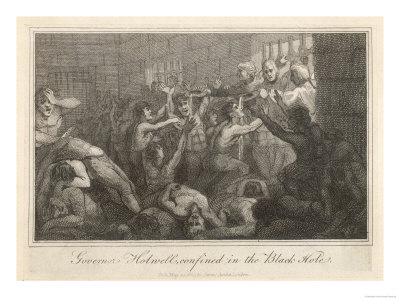 Of those imprisoned, only 23 survive. Even with the economic downturn, an apartment that size would sell for $
300,000.00
in Manhattan.
June 20, 1782
-
Congress adopts the Great Seal of the United States on this date.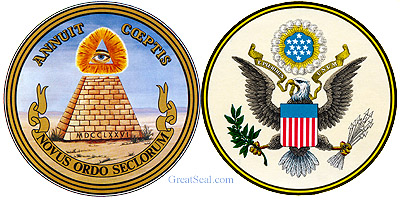 Although several people on the committee were Masons, the Masonic institutions themselves deny that the Seal is Masonic; therefore, any resemblance is purely coincidental.
Of course.
June 20, 1791
-
King
Louis XVI
and his family attempted their escape from Paris to the royalist citadel of Montedy on this date.
They were captured at Varennes-en-Argonne when they were recognized. It didn't go too well for them after this.
June 20, 1893
-
Lizzie Borden
is found innocent of giving her stepmother and father forty and forty-one whacks, respectively.
Once O.J. finds the real killers of his wife while in prison, he promised to get cracking on this case as well.
June 20, 1947
-
Bugsy Siegel
(
Warren Beatty
) is shot to death at
Virginia Hill's
(
Annette Bennings
) mansion, on orders from
Meyer Lansky
.
Siegel gets it twice in the face, and his right eyeball ends up on the dining room floor.
And so it goes.