I often search the web so you don't have to finding the new and weird but this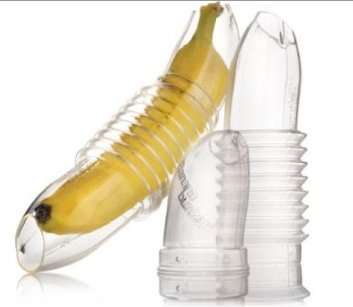 really is just so odd, on so many levels.
Christmas video countdown - It's a Dr. Demento Christmas
Listen to these songs and Christmas will never be the same again.
December 6, 1896
-
Ira Gershwin, lyricist (and major writer of the American Song Book) was born on this date.
If you're of an age, it part of the music you hear in your head as you walk down the street.
Today in History
-
December 6, 1917
-
On the morning of
December 6
, the munitions ship Mont Blanc explodes in Halifax harbor after being struck by another ship, the Norwegian ship Imo. It is the largest explosion before the atomic age. The ship was carrying 200 tons of TNT, 61 tons of gun cotton, 35 tons of Benzyl, and 2,300 tons of picric acid; the explosion destroys 325 acres of the city, leaving 1,900 people dead and injuring over 9,000.
Luckily, Gordon Lightfoot didn't write a damn song about it.
December 6, 1960
-
Domino's Pizza was founded by Thomas S. Monaghan.
And the pizza still sucks.
December 6, 1969
-
A concert by the Rolling Stones at Altamont ends in the death of a fan at the hands of the Hells Angels, who were hired for security. He was a fat hippie anyway. (Pleased to meet you, hope you guessed my name..)
(Contrary to a popular urban legend, Sympathy for the Devil was not playing while Meredith Hunter was being stabbed, rather, the song was Under My Thumb.
And Mr. Hunter was not a fat hippie but an African American)
December 6, 1973
-
House minority leader Gerald R. Ford was sworn in as the first unelected Vice President, succeeding US Vice President Spiro T. Agnew (under President Richard M. Nixon).
Agnew, the only VP to resign in disgrace, resigned on October 10, and pleaded no contest to one charge of income tax invasion in return for the dropping of all other charges, and was fined $10,000 and given three year's probation .
December 6, 1989
-
Frances Bavier - "Aunt Bee" on The Andy Griffith show died of heart failure on this date.
Suffering from advance stages of senility, Ms. Bavier became convinced that she was "Aunt Bee" towards the end of her life.
"Andy, Opie, come in for dinner boys."
After "A Christmas Carol," Charles Dickens wrote several other Christmas stories, one each year, but none was as successful as the original. Among some of the titles were, "
How Father Christmas, a Fat, Smelly, Rat Bastard, died in the chimney at 307A Gin Lane last Christmas
", "
Oh no, Mother's drunk on the holiday punch again
" & "
Little Nell meets Jack the Ripper on Boxing Day
".
6
more shopping days until Hanukkah,
19
more shopping days until Christmas.
Here's a helpful tip for you - if you're writing your Christmas cards out today, here are some sample messages:
May the spirit of Christmas bring you peace,
The gladness of Christmas give you hope,
The warmth of Christmas grant you love.
You know you're getting old, when Santa starts looking younger
You might as well do your Christmas hinting early
.
Let's be naughty and save Santa the trip
.
Just wanted to spread peace, love, joy and other marketing buzz words
.
I can't wait to have a flamboyantly dressed stranger grope my children
.
I've heard you cheat at dreidels. You'd be surprised how much gelt talks
.
Mail your packages early so the post office can lose them in time for Christmas
.
We cannot do great things on this Earth, only small things with great love
.
And so it goes.