Today is the
Sixth
Annual
Giving Tuesday
. Celebrated on the
Tuesday
following
Thanksgiving
(in the
U.S.
) and standing in stark contrast of the shopping events
Black Friday
and
Cyber Monday
,
Giving Tuesday
is a movement to create an international day of giving as a response to commercialization and consumerism.
#
GivingTuesday
kicks off the charitable season at the beginning of the
Christmas
and holiday season, when many focus on their holiday and end-of-year giving.
It's
National French Toast
Day
Eating as much
French Toast
(
Pan Perdu
) as you can helps defeat the terrorist.
Enjoy
November 28, 1943 -
Randall Stuart Newman
, singer/songwriter, arranger, composer, and pianist was born on this date.
Newman has been nominated for
twenty
Academy Awards, winning
twice.
He has also won
three
Emmys,
five
Grammy Awards, and the Governor's Award from the Recording Academy.
November 28, 1944 -
Vincente Minnelli's
gift to his future wife,
Judy Garland
, the musical film
Meet Me In St. Louis
, opened in NYC on this date.
Judy Garland
scoffed at the idea of portraying yet another teenager (she was
21
when filming began) and wanted nothing to do with the film. Her mother even went to
MGM
chief
Louis B. Mayer
on her behalf. However,
Vincente Minnelli
convinced her to play the part of
Esther Smith
, and Judy later fell in love with the story. In her later years she considered it one of her favorite roles.
November 28, 1951
-
The British film
Scrooge
(aka
A Christmas Carol
,) starring
Alastair Sim, Kathleen Harrison, George Cole, Hermione Baddeley, Mervyn Johns, Jack Warner,
and
Patrick Macnee
, premiered in
NYC
on this date.
Michael Hordern
was not on set when the
Marley's Ghost
segment was filmed; he was added in later through the use of an optical printer. He only appears together with
Alastair Sim
in the two scenes at the end of the
Ghost of Christmas Past
sequence, the latter of the two being the scene where
Jacob Marley
dies. This was also true of
Michael Dolan
, who played the
Spirit of Christmas Past
; he never actually played any scenes on the set with Sim.
November 28, 1969
-
The Rolling Stones
released their
eighth
British album
Let It Bleed
on this date.
It is the follow-up to
1968's Beggars Banquet
and the last album by the band to feature
Brian Jones
as well as the first to feature Mick Taylor.
Rick Perry says
:
Damn the environment, light those bulbs
Today in History
-
Sorry boys and girls but it's not a pleasant day in history today -
November 28, 1942 -
A fire at the overcrowded and sleazy
Cocoanut Grove
nightclub in
Boston
, killed
491
people on this date. Flammable artificial palm trees aided the spread of the fire.
The numerous dead were crushed, burnt, and asphyxiated, all within minutes.
There's a lesson here boys and girl
-
sleazy nightclubs kill!!!
November 28, 1953
-
Frank Olson
, government scientist, has a particularly bad dream and jumped to his death from the
Statler Hotel
in
New York City
on this date.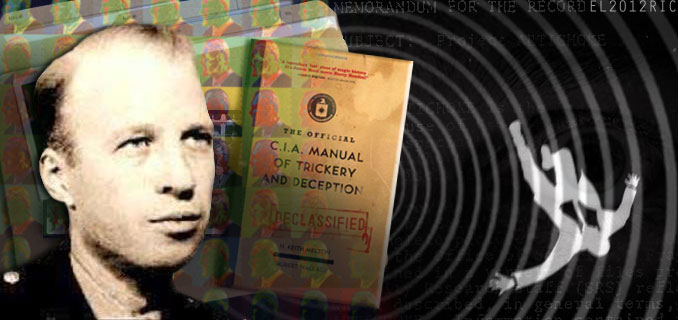 It was later revealed in
1975
that Olson had been administered
LSD
by Dr.
Sidney Gottlieb
in a
CIA
experiment.
That really must have been one bad trip.
November 28, 1962
-
If you don't stick to your values when they're being tested, they're not values: they're hobbies.
Jonathan Stuart Leibowitz
, comedian, television host, political satirist and formerly, America's most trusted newscaster, was born on this date.
November 28, 1981
-
A drunken N
atalie Wood
toppled off her yacht near
Catalina Island
and drowned. Her husband
Robert Wagner
and melodramatic friend
Christopher Walken
, were on board and unaware of her predicament, apparently having some sort of argument in the cabin -
possibly about whether or not a drunken
Natalie Wood
could float (you know that's still an awful joke.)
November 28, 1994 -
Jeffrey Dahmer
was beaten to death with a broomstick by inmate
Christopher Scarver
while cleaning the prison bathroom.
(
Bunkies
,
here's a tip from your old pal
- don't go poking around for photos about
Jeffrey Dahmer
, there are some sick pixs out there. I'm going to disinfect my eye balls.)
Dahmer's brain was to be preserved in formaldehyde at the request of Mom, but a court ordered its destruction in late
1995
.
There's yet another lesson here boys and girls,
dirty prison bathrooms kill!!!
And so it goes
Before you go - I wasn't able to get to
Puddles'
posting yesterday, with all the running away from the cyborgs. Anyway, last
Friday
, he covered the old
Nat King Cole
standard,
Nature Boy
-
As the old folk used to say -
it swings
.
1153