Today is
National Punctuation Day!!?!
It's a celebration of the lowly
comma
, correctly used
quotation marks
and other proper uses of
periods
,
semicolons
, and the every mysterious
ellipisis
.
September 24, 1046
-
I was going to tell you that today is the feast day of St.
Gerard Sagredo
of
Hungary
.
During mass, hordes of heathens, stormed his church, bundled him up and wheeled him to the top of
Gellert Hill,
in
Hungary
(but you don't care.) Those heathen hordes shoved the cart down the hill, then beat him to death on this date (but I'm sure this is all meaningless to you because there's no Feast of
St. Gerald Sagredo
festival in your neighborhood.)
September 24, 1938
-
One of the craziest cartoons
Looney Tunes
ever produced,
Porky in Wackyland
was released on this date. You need to watch it a few times to really get everything that's going on in this one.
This cartoon set the bar for outlandishness in animation.
September 24, 1945 -
Michael Curtiz'
tense film noir,
Mildred Pierce
, starring
Joan Crawford
and her enormous shoulder pads, was released on this date.
The ad slogan "
Don't tell anyone what Mildred Pierce did
" was parodied by a
Los Angeles
diner which had a sign, "
For 65c we'll not only serve you a sell blue plate - we'll tell you what Mildred Pierce did.
"
September 24, 1958 -
The Donna Reed Show
premiered on
ABC-TV
on this date. Ladies (and some men), don't you always wears heels, pearls and chic frocks to do the housework?
The first season opening credits of
The Munsters
were an outrageous parody of the opening credits of
The Donna Reed Show
, which always began with
Donna Reed
lovingly passing out lunches to her departing family members as they left the house one by one.
Yvonne De Carlo
, as
Lily Munster
, did the same thing.

September 24, 1961
-
Students of Great Comedy lined up around the block to enroll in
Whatsamatta U
when
The Bullwinkle Show
moved to primetime on
NBC TV
on this date.
The first story of the season was an epic multi-part adventure about the moose and squirrel's search for the elusive
Kirwood Derby
. In
November 1961, Durward Kirby
threatened to file suit.
Jay Ward
reportedly responded to the threat, in his usual style, by offering to let Kirby use any name of his choosing for any character from his show.
September 24, 1964
-
We all visited
1313 Mockingbird Lane
for the first time when
The Munsters
premieres on TV on this date.
The show was shot in black and white because the studio did not want to pay an extra $
10,000
per episode for color.
September 24, 1968
-
The TV show
Mod Squad
premiered on
ABC-TV
on this date.
At the end of every episode, the camera pulls back as the
Mod Squad
walks off in one direction.
September 24, 1977
-
Everyone got to order their first drink from Isaac when
The Love Boat
set sail for the first time on
ABC-TV
on this date.
This series was based upon
Jeraldine Saunders
novel titled, "
The Love Boats
". She wrote the book from her personal observations while serving as a hostess on a cruise ship.
September 24, 1991 -
Nirvana's
album
Nevermind
was released
23
years today on this date.
This album helped ignite the "
grunge
" craze, led by bands coming out of the
Northwest. Pearl Jam
and
Soundgarden
were other top Grunge bands of the era. Cobain would often dismiss the term as a meaningless label when asked about it in early interviews, but their bass player
Krist Novoselic
explained that it was a growling, organic guitar sound that defined it.
Today in History:
September 24, 1896 -
... You don't write because you want to say something, you write because you have something to say.
On this date in
1896
, a young
Minnesota
woman gave birth to a depressive, witty young alcoholic named
Francis Scott Key Fitzgerald
.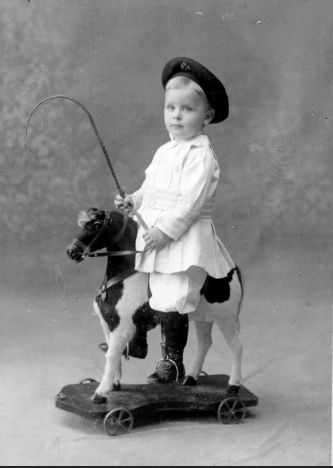 The boy did badly in school and went to train for war in 1918. While training at
Camp Sheridan
in
Alabama
, he fell in love with
Zelda Sayre
, the mentally unstable daughter of an Alabama Supreme Court judge.
The war ended before Fitzgerald could be sent overseas and shot, however, so he went to
New York
to become rich and famous. He became neither, so Zelda broke off their engagement.
Fitzgerald then moved back to
Minnesota
. A year later he became a famous writer. He moved to
Connecticut
, Zelda married him, and they became drunken celebrity wrecks.
They spent a lot of time in
Europe
. This lasted until Zelda went mad and Fitzgerald died.
Fitzgerald is best remembered for having said the rich were different, even though Hemingway kept telling him to act like a man and strip down, grease himself up and get into a boxing ring.
Oh yeah, he also wrote several books.
...
No grand idea was ever born in a conference, but a lot of foolish ideas have died there
.....
September 24, 1947 -
Majestic 12
, a secret committee of scientists, military leaders, and government officials, is allegedly established by a secret executive order issued by President
Harry Truman
(who may or may not have been sober at the time) to investigate
UFO
activity in the aftermath of the
Roswell
incident.
Conspiracy theorists consider the
Majestic 12
major evidence supporting the government-cover-up theories. The
FBI
has since attempted to debunk any documents associated with the committee. Debate continues to this day about whether or not the committee existed. (And remember, you didn't read any of this here.)
September 24, 1954 -
Steve Allen
sat down at his piano and the
Tonight Show
premiered on
NBC
on this date.
Simply called
Tonight
, the show was a blend of comedy, interview and musical performance that set the basic template for future late-night television.
September 24, 1969
-
The trial of the "
Chicago Eight
" (later
seven
) began on this date. Demonstrations began outside the court house, with the
Weatherman
group proclaiming the "
Days of Rage
" in protest of the trial. The
Chicago Eight
staged demonstrations at the Democratic National Convention in
Chicago
to protest the
Vietnam War
and its support by the top Democratic presidential candidate, Vice President
Hubert Humphrey
. These anti-Vietnam War protests were some of the most violent in American history as the police and national guardsmen beat antiwar protesters, innocent bystanders and members of the press.
Five defendants (
Tom Hayden, Abbie Hoffman, Jerry Rubin, David Dellinger
and
Rennie Davis
) were convicted of crossing state lines to incite riots at the
1968
Democratic national convention; the convictions were ultimately overturned.
September 24, 1970 -
Luna 16
was the first robotic probe to land on the
Moon
and return a sample to
Earth
. An automatic drilling rig was deployed and
101
grams of lunar soil was collected.
The samples were returned to
Earth
on this date and marked the first time lunar sampled were recovered by an unmanned spacecraft.
September 24, 1991 -
Theodor Seuss Geisel
, an American writer and cartoonist best known for his classic children's books under the pen name
Dr. Seuss
, including
The Cat in the Hat, Green Eggs and Ham, How the Grinch Stole Christmas
and
One Fish Two Fish Red Fish Blue Fis
h, died on this date.
No greater tribute was given to the Doctor than when the Reverend
Jesse Jackson
appeared on
SNL
following his death.
Rosh Hashanah
begins later this evening, so we here at
ACME
are wishing our friends
L'shanah Tovah
.
And so it goes