The random symbols (
#*!&@
) used to indicate obscenities in comic strips are called
grawlix
(also known as
jarns
or
nittles
)
Apparently, the word was coined by cartoonist
Mort Walker
. He first used it in
1964
in an article he wrote for the
National Cartoonists Society
in the US.
So now you know
June 23, 1955 -
Walt Disney's 15th
animated feature,
Lady and the Tramp
, the first animated feature filmed in
CinemaScope
, opened in theaters on this date.
The film's opening sequence, in which
Darling
unwraps a hat box on
Christmas
morning and finds
Lady
inside, is reportedly based upon an actual incident in
Walt Disney's
life. After he'd forgotten a dinner date with his wife, he offered her the puppy-in-the-hat box surprise and was immediately forgiven.
June 23, 1965
-
One of
Frank Sinatra's
best performances on film,
Von Ryan's Express
, premiered on this date.
The leather jacket that
Frank Sinatra
wore in
Von Ryan's Express
, was later worn by
Bob Crane
in
Hogan's Heroes
. It was later worn by
Greg Kinnear
in
Auto Focus
.
June 23, 1965
-
One of the classic Motown singles,
Tracks of My Tears
by
Smokey Robinson and the Miracles
, was released on this date.
Smokey Robinson
had the music
Marv Tarplin
wrote on a cassette, but it took him about six months to write the lyrics. The words started coming together when he came up with the line, "
Take a good look at my face, you see my smile looks out of place.
" From there, it was a few days before he got the lines, "
If you look closer it's easy to trace... my tears.
"

June 23 1979
-
The rock group, the
Knack
releases
My Sharona
on this date.
In an interview with the Washington Post, Doug Fieger said: "I was 25 when I wrote the song. But the song was written from the perspective of a 14-year-old boy. It's just an honest song about a 14-year-old boy."
June 23, 1989 -
Tim Burton's
dark and brooding retelling of
Batman
, was released on this date.
Robin Williams
was offered the role of
The Joker
when
Jack Nicholson
hesitated. He had even accepted the role, when producers approached Nicholson again and told him Williams would take the part if he didn't. Nicholson took the role and Williams was released. Williams resented being used as bait, and refused not only to play
The Riddler
in
Batman Forever
but to be involved in any
Warner Bros
. productions until the studio apologized.

June 23, 1994
-
Life may or may not be a box of chocolate but
Forrest Gump
premiered in
Los Angeles
, on this date.

Tom Hanks
wasn't paid for the film. Instead he took percentage points which ultimately netted him in the region of $
40
million.
Today in History:
June 23, 1611
-
The mutinous crew of
Henry Hudson's fourth
voyage sets Henry, his son and
seven
loyal crew members adrift in an open boat in what is now
Hudson Bay
; they are never heard from again.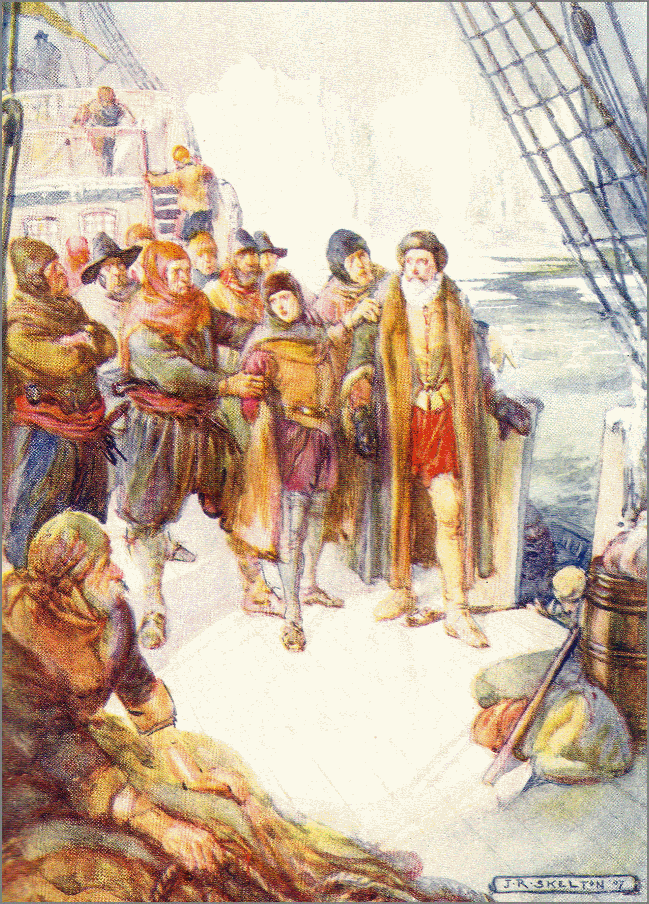 So much for loyalty.
June 23, 1868 -
Christopher Latham Sholes
received a patent for an invention he called a "
Type-Writer
" on this date.
His typewriter included the
QWERTY
keyboard format still used today. Others had invented typewriter machines, but Sholes invented the only one that became a commercial success.
June 23, 1894
-
Edward Albert Christian George Andrew Patrick David Saxe-Coburg-Gotha
, briefly
Edward VIII
, King of
England
and later to be known as the
Duke of Windsor
(making him both brother and uncle to successive monarchs), who abdicated his throne to marry American divorcee (and possible transvestite)
Wallis Simpson
, was born on this date.
Sometimes, it's very complicated to be the king.
June 23, 1931
-
Pilot
Wiley Post
(at the time in full possession of both his eyes) and navigator
Harold Gatty
took off from
Roosevelt Field
in
New York
, in the
Winnie Mae
, on this date, attempting to be the first to fly around the world in a single-engine plane.
The trip (which was
15,474
miles,) completed when the pair landed back at
Roosevelt Field
on
July 1st
, took a total of
eight
days,
15
hours and
51
minutes. Wiley later became the first pilot to fly around the world solo, beating the record he and Gatty originally set.
June 23, 1950
-
Northwest Airlines Flight 2501
, a
DC-4
propliner operating its daily transcontinental service between New York City and Seattle, crashed into Lake Michigan killing
58
people.
The wreckage has never been discovered and the accident was, at the time, the worst commercial airliner accident in American history.
And on a personal note:
Happy Birthday David
and so it goes.