It's
Generic Executive Office Holder of the Government Day
.
Celebrate anyone of them in style -
James Garfield
for example. Let's celebrate the fact that he like to perform parlor tricks. He could write in Latin with one hand, while writing in Greek with the other hand at the same time.
Or
Martin Van Buren
, the eighth president of United States, was the first president of the United States to have been born in the United States.
Or the fact that
Bill Clinton, George W. Bush
and
Grover Cleveland
, were all draft dodgers
Or my personal favorite,
Warren G. Harding
.
Besides being the only President probably murdered by his wife because of his philandering ways (he actually did have sex will someone in a White House broom closet), Warren was such a lousy poker player that he once lost a complete set of china that had been in the White House dating back to President
Benjamin Harrison's
years.
So let's hear it for all the generic Presidents.
February 20, 1932
-
Tod Browning's
incredible film,
Freaks
, about sideshow performers, was released on this date.
I won't even try to describe this masterpiece any further - you must see it.
February 20, 1952
-
John Huston's
excuse for big game hunting,
African Queen
, starring
Humphrey Bogart
and
Katharine Hepburn
, opened in general release at Capitol Theater in NYC on this date.
The female lead was originally offered to
Bette Davis
in 1938, with
David Niven
as Charlie. It was offered to Davis again in 1947, with
James Mason
, as Charlie, but she had to drop out due to pregnancy. By the time Davis tried out for the role again in 1949, plans were underway for
Katharine Hepburn
to star.
February 20, 1956
-
The wonderfully evil comedy,
The Ladykillers
, starring
Alec Guinness
and
Peter Sellars
, opened in New York on this date.
When
Alec Guinness
was offered the part of
Professor Marcus
, he wrote to the producers to say "
but this is meant for Alastair Sim surely
". It is not known whether Sim auditioned for the part.
Alec Guinness
has said that he based his characterization on theatre critic
Kenneth Tynan
.
February 20, 1967
-
If you die you're completely happy and your soul somewhere lives on. I'm not afraid of dying. Total peace after death, becoming someone else is the best hope I've got.
Kurt Cobain
, musician and lead guitarist of seminal grunge band Nirvana, was born on this date.
Today in History:
February 20
is just one many dates on which
Francois-Marie Arouet
may have been born in 1694.
Francois-Marie was a supremely intelligent, fiercely independent man and was therefore instructed to leave Paris.
Each time he was kicked out, however, he simply came back, said something witty, and was kicked out yet again.
Eventually the French invented reverse psychology. They invited Francois-Marie back from his latest exile and threw a big party for him. The shock of his reception killed him and Paris has mourned his loss ever since.
Except now they call him
Voltaire
.
February 20, 1872
-
The Metropolitan Museum of Art
opened its doors to the public for the first time. The Museum first was housed at the
Dodworth Building
at 681 Fifth Avenue between 53rd and 54th Streets.
The Museum remained in its first home until
1873
, when it moved to larger quarters in the
Douglas Mansion
on West 14th Street. In 1880, the Metropolitan opened its first building at its current location in Central Park. Currently, its permanent collection contains more than two million works. (That's a lot of art to dust.)
February 20, 1907
-
Pres.
Theodore Roosevelt
signed an immigration act which excluded "
idiots, imbeciles, feebleminded persons, epileptics, insane persons
" from being admitted to the US on this date.
I've said it before: Teabaggers and Birthers should rejoice that there is not a '
sanity clause
' for the native born citizen.
February 20, 1947
-
A chemical mistake at the
O'Connor Electro-Plating
Co. in Los Angeles caused a blast that destroyed/damaged more than 55 structures in a 300-foot radius, 150 people were injured and 15 persons perished.
The incident resulted in the city's first ordinance stipulating regulations for the storage, transportation, production, processing, and use of hazardous chemicals and led to one of the first Hazmat Dictionary's in the U.S.
Oops.
February 20, 1962
-
...
Godspeed John Glenn
.
While aboard
Friendship 7
,
John Glenn
orbits the earth three times in 4 hours, 55 minutes, becoming the first American to orbit the earth. Remember, NASA hadn't invented the astronaut diaper yet; I bet he had to pee like it a racehorse.
February 20, 1971
-
An erroneous warning is emitted on the Emergency Broadcast System causing a number of stations to go off the air, and others to completely ignore the alert (thus pointing out that many key stations would not react to any emergency broadcast over the system.)
So remember this just a test, unless it's not.
February 20, 1980
-
After some heavy drinking,
Bon Scott
, vocalist for heavy metal band AC/DC, is found in a friend's automobile - he apparently choked to death on his own vomit.
His family was relieved that he hadn't choked to death on someone else vomit.
February 20, 1984
-
Happy 28th Zombie Anniversary!!!
Ballerina
Julia Pak
married
Heung Jin Moon
, son of
Sun Myung Moon
, religious icon. The ceremony was a tasteful affair save one small detail -
Heung Jin Moon
was prevented from attending the service in person; he had died in an auto accident the previous Decemeber.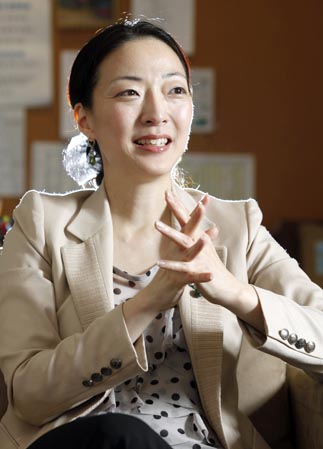 As adult Moonies are only allowed to enter Heaven once they are married, there was a dire need for this awkward necro-ceremony.
And so it goes.