(Please be aware I will be celebrating Chinese New Year by recklessly shooting firecrackers in public locations for the next two weeks.)
Legend has it that in ancient times, Buddha asked all the animals to meet him on Chinese New Year. Twelve came, and Buddha named a year after each one. He announced that the people born in each animal's year would have some of that animal's personality. Those born in dragon years are innovative, brave, and passionate.
Salvador Dali, John Lennon
, and
Mary-Louise Parker
were all born in the year of the dragon.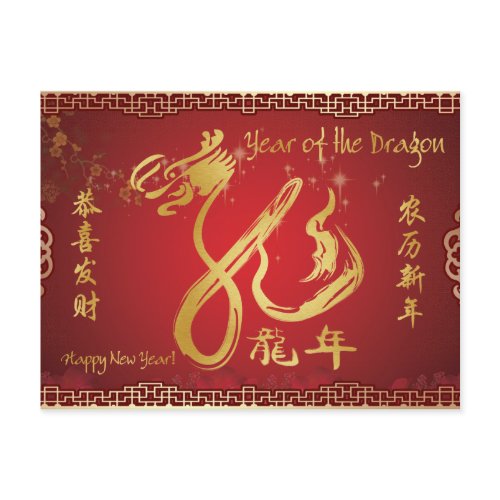 Occupying the 5th position in the Chinese Zodiac, the
Dragon
is the mightiest of the signs. Dragons symbolize such character traits as dominance and ambition. Dragons prefer to live by their own rules and if left on their own, are usually successful. They're driven, unafraid of challenges, and willing to take risks. They're passionate in all they do and they do things in grand fashion. Unfortunately, this passion and enthusiasm can leave Dragons feeling exhausted and interestingly, unfulfilled.
January 23, 1950
-
Richard Dean Anderson
, actor and love god of
Patty
and
Selma Bouvier,
was born on this date.
I shudder to think how Patty and Selma celebrate the day.
January 23, 1977
-
The twelve-hour miniseries
Roots
premiered on
ABC-TV
on this date.
For eight consecutive nights it riveted the country. ABC executives initially feared that the historical saga about slavery would be a ratings disaster. Instead, Roots scored higher ratings than any previous entertainment program in history.
Today in History
:
January 23, 1897
-
Elva Zona Heaster
was found dead in Greenbrier County, West Virginia on this date.
The resulting murder trial of her husband is perhaps the only case in United States history where the alleged testimony of a ghost helped secure a conviction.
January 23, 1948
-
John Huston's
classic film,
Treasure of Sierra Madre
, starring
Humphrey Bogart
opens in NYC on this date.
Walter Huston
, father of director
John Huston
, won the Academy Award for best supporting actor. John won for best direction. This was the first father/son win.
January 23, 1975
-
Barney Miller
, a TV series set in a New York City police station in Greenwich Village, premiered on ABC TV on this date.
Many real-life police officers considered this the TV show that best depicted the reality of police life.
January 23, 1978
-
Terry Kath
of band Chicago accidentally kills himself while pretending to play Russian Roulette in Woodland Hills.
The circumstances of his death gave him the dubious distinction of being one of the first celebrities to be nominated for a Darwin Award.
Moral: Remember guns don't kill - one bullet in the chamber does.
And so it goes.