Who cares why -
French Toast
(
pan perdu
) is a Great breakfast.
Enjoy
November 28, 1943
-
Randall Stuart Newman
, singer/songwriter, arranger, composer, and pianist was born on this date.
Newman had the dubious distinction of receiving the most Oscar nominations (15) without a single win. His losing streak was broken when he received the Academy Award for Best Original Song in 2001,
If I Didn't Have You
, from
Monsters Inc
.
November 28, 1943
-
Vincente Minnelli's
gift to his future wife,
Judy Garland
, the musical film
Meet Me In St. Louis
, opened in NYC on this date.
Judy Garland
did not want to portray yet another teenager and wanted nothing to do with the film. However,
Vincente Minnelli
convinced her to play the part of
Esther Smith
, and Judy later fell in love with the story. In her later years she considered it one of her favorite roles.
November 28, 1962
-
Jonathan Stuart Leibowitz
, comedian, television host, and political satirist, was born on this date.
Jon Stewart
was named the most influential man of 2010 by
AskMen
.
We're going to start our holiday video countdown tomorrow - so hang on
Today in History
-
Sorry boys and girls but it's not a pleasant day in history today -
November 28, 1942
-
A fire at the sleazy
Cocoanut Grove
nightclub in Boston, kills
491
people. Flammable artificial palm trees aided the spread of the fire.
The numerous dead were crushed, burnt, and asphyxiated, all within minutes.
There's a lesson here boys and girl -
sleazy nightclubs kill
!!!
November 28, 1953
-
Frank Olson
, government scientist, jumps to his death from the Statler Hotel in New York City.
In 1975 it is revealed that Olson had been administered LSD by Dr.
Sidney Gottlieb
in a CIA experiment.
Only bad CIA agents kill
!!!
November 28, 1981
-
A drunken
Natalie Wood
topples off her yacht near Catalina Island and drowns. Her husband
Robert Wagner
, and melodramatic friend
Christopher Walken
, were on board and unaware of her predicament, apparently having some sort of argument in the cabin -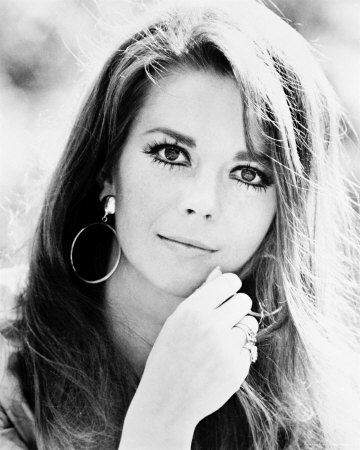 possibly about whether or not a drunken
Natalie Wood
could float (you know that's still an awful joke.)
November 28, 1994
-
Jeffrey Dahmer
is beaten to death with a broomstick by inmate
Christopher Scarver
while cleaning the prison bathroom.
Dahmer's brain was to be preserved in formaldehyde at the request of Mom, but a court ordered its destruction in late 1995.
There's yet another lesson here boys and girls,
dirty prison bathrooms kill
!!!
3
more shopping days until Hanukkah,
27
more shopping days until Christmas.
And so it goes.