But the newspapers have to stop telling everybody what he did wrong. This should not be a tutorial.
May 4, 1949
-
The final pairing of
Fred Astaire
and
Ginger Rogers
a the film-musical (and their only color film),
The Barkleys of Broadway
, premiered on this date.
Originally planned to star
Fred Astaire
and
Judy Garland
, but when Garland's addiction to over-the-counter drugs spiraled out of control, producer
Arthur Freed
replaced her with
Ginger Rogers
.
Today in History
:
May 4 1626
-
Dutch explorer
Peter Minuit
landed on what is now Manhattan island, where a little settlement had been established on the southern tip by the
Dutch East India Company
, called
New Amsterdam
.
While the Indians been pissed off even since then, there are some in Congress that think the 24 dollars could have been better spent.
May 4 1854
-
Joseph Tussaud
returns to London with the well-used blade of the guillotine he purchased from
Clement Sanson
, the last in a line of Sansons who held the office of Executioner of Paris for over 150 years.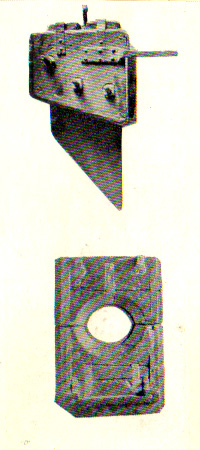 The blade is now part of
Tussaud's Wax Museum
collection.
May 4, 1891
-
Noted apiarist and amateur detective,
Sherlock Holmes
reportedly '
dies
' during a fight with master criminal (and his one time math tutor) Professor
James Moriarty
at Reichenbach Falls.
Mr. Holmes re-appears three years later next to discuss his '
disappearance
'. It has been speculated that his friend and chronicler, Dr.
John H. Watson
, attempted to cure Holmes of his life long addiction to cocaine and morphine during this time period.
May 4, 1954
-
An Old Man goes fishing. It was a good day to fish. He catches a fish. It was a big fish. It was a good day for the fish to die. Sharks, big sharks eat the big fish before the old man gets back to shore. The Old Man goes home to his shack and falls asleep. It was a deep sleep. He dreams about lions in Africa. They are big lions.
Ernest Hemingway
wins the Pulitzer Prize.
So class, either Santiago is a defeated hero or an undefeated hero. Throw in references to Jesus Christ, Joe DiMaggio, the sin of pride and greed and "
A man can be destroyed but not defeated
" and you have your Master's Thesis.
May 4 1970
-
28 Ohio National Guardsmen kill four students and wound nine others at Kent State University. The Guardsmen had read them the riot act, but the students refused to disperse.
So they shot them.
May 4 1991
-
To celebrate his father's birthday the previous day,
Bing Crosby's
son
Dennis Crosby
puts a shotgun to his head, ending his life in a boarding house in California. A younger brother,
Lindsay
, had also killed himself with a shotgun two years earlier.
Bing must have been a lovely person.
May 4 1973
-
The first building over 1,400-ft topped out at 1,454-ft. (finished in 1974), took 3 years to build, and is 1,707-ft tall including its antennas. This, the
Sears Building
in Chicago, Illinois, stands on Jackson Boulevard between Adams and Franklin Streets.
The Sears Tower was designed for more than 12,000 occupants. It took the title of tallest building from the 1,250-ft
Empire State Building
of New York City which had been dedicated on
May 1, 1931
.
.
May 4, 1973 -
The first time on network TV (if you consider PBS network TV) - Female Nudity - Valerie Perrine appears in the altogether in Bruce Jay Smith's Steambath.
Sorry folks, I don't have full clip.
May 4, 2001
-
After dinner at Vitello's in Studio City, film and television actor
Robert Blake
remembers that he left something at the restaurant. When he returns to the car, he discovers his wife,
Bonnie Lee Bakley Paulakis Gawron Moon Besly Brooksher Webber Telufson Wolfe Ray Blake
(yes, she was married to nine other men before Blake) , slumped over in the passenger seat. She had been shot in the head by person or persons unknown. Bakley later dies of her injury.
One year later, Blake is charged with the murder. To the astonishment of some, he is later acquitted of the charges. It was actually suggested during the trial, by the defense, that a list of people with possible motives to kill Bonnie Lee would be longer than the Los Angeles Phone Directory.
And so it goes