Last Night, Steely Dan played the Beacon Theater on their Rent Party 2009 Tour. Donald Fagen and Walter Becker performed the classic album Aja in it's entirety.
Yes, we're gonna break out the hats and hooters
July 29, 1959 -
Another gimmicky William Castle flick, The Tinkler opens on this date.
Ladies and gentlemen, please do not panic! But SCREAM! Scream for your lives!
Today in History:
July 29, 1588 -
Phillip II of Spain sent his armadillo to invade England. This Spanish armadillo was defeated by the belly-buttons of Lord Howard and Sir Francis Drake in one of the greatest navel engagements of all time.
The defeat altered the balance of power in Europe irreversibly and marked the last use of armadillos in navel warfare.
July 29 1921 -
The Council on Foreign Relations is incorporated in New York City by a group of bankers and other influentials, including John D Rockefeller. The CFR remains a vital component of the New World Order, and is surpassed in importance only by the Trilateral Commission.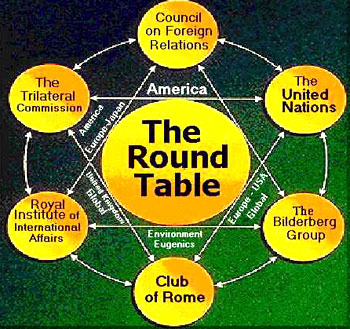 Now that you have this information, you know too much and you'll probably have to be killed.
July 29 1921 -
Adolf Hitler is selected as leader of the National Socialist Party.
I'm guessing there have been some regrets concerning this election.
July 29, 1965 -
The Beatles movie Help! premiered in London on this date.
Director Richard Lester originally approached Peter Sellers to play Clang, Sellers declined because he didn't want to be upstaged by the Beatles. (Personal aside - my kids love this movie, they watch it all the time.)
July 29 1968 -
Pope Paul VI issues encyclical Humanae Vitae, prohibiting all unnatural forms of birth control.
Although he thereby answers an age-old question, it seems unnecessary - Altar boys can't get pregnant.
July 29 1974 -
Mama Cass Elliot, a very large part of The Mamas and the Papas, dies in London.
Although initial reports ascribe the cause of death to choking on a ham sandwich, in actuality it was a heart attack.
July 29, 1981 -
Britain's Prince Charles married Lady Diana Spencer in an internationally televised ceremony at Saint Paul's Cathedral in London, England.
They were divorced in 1996 . She was dead by 1997 and he married his long time mistress in 2005.
And so it goes.