May 19, 1934
-
The very truly perverse horror film from
Universal
,
The Black Cat
, premiered in
NYC
on this date.
This film was made just before the Hays code went into effect. It is chockablock filled with Satanism, black mass orgies, necrophilia, pedophilia, sadistic revenge, murder and incest. Oh, I forgot to mention
Bela Lugosi
slices off Boris Karloff's face.
May 19, 1951
-
For shame, Doc! Huntin' rabbits with an elephant gun
.
The first in the series of the transvestite
Bugs Bunny
, the ever clueless
Daffy Duck
and bestiality minded
Elmer Fudd's
"
Hunting Trilogy
",
Rabbit Fire
was released on this date.
May 19, 1958
-
The iconic
B
movie classic,
Attack of the 50 Foot Woman
, broke out on this date.
The movie was shot in eight days for $
89,000
, which was $
10,000
under budget.
May 19, 1994
-
After
eight
series, the final episode of
LA Law
aired on
NBC-TV
on this date.
The series ended their last day of shooting their final episode the morning of
May 10, 1994
. Actor
Corbin Bernsen
called into the
Howard Stern Show
about a half hour before they wrapped for the last time.
May 19, 1999
-
The much-anticipated movie prequel,
Star Wars: Episode One -- The Phantom Menace
opened on this date.
When fully dressed and in make-up,
Natalie Portman
and
Keira Knightley
resembled each other so much, that even Knightley's mother
Sharman Macdonald
, who visited the set, had trouble identifying her own daughter.
May 19, 2005
-
Mr. Lucas needed more money to electronically remake the previous five
Star Wars
movies, so he released
Star Wars: Episode III - Revenge of the Sith
on this date.
George Lucas
deliberately made the
Darth Vader
suit top-heavy (for instance adding weight on the helmet) to make
Hayden Christensen
not appear "
too accustomed
" to it in the movie.
Canoeing in the outer banks of the interweb last night, taking a break from all of the
Star Wars
trivia of the day, I came upon this - a fantastic mashup by
Fabrice Mathieu
of
Hitchcock
and
Lucas
in
Darth by Darthwest
-
I thought that was pretty cool.
Today in History:
May 19, 1536
-
In the first public execution of an English queen,
Anne Boleyn
was beheaded on this date. In her speech, Boleyn has nothing but good things to say about her husband,
Henry VIII
: "
I pray God save the king and send him long to reign over you, for a gentler nor a more merciful prince was there never: and to me he was ever a good, a gentle and sovereign lord.
"
Except of course for this whole beheading thing.
May 19, 1890 -
Nguyen Tat Thanh
was born in central
Vietnam
on this date. After
World War I
he devotes his life to the Communist cause, adopting a series of pseudonyms along the way. Finally he settles on "
The Enlightener
," that being the English translation of
Ho Chi Minh.
As a birthday present, the
US
decides to bomb
Hanoi
in
1967
on this date. (There is the tiniest cognitive dissonance in the fact that we are supporting
Viet Nam
in their argument with
China
over islands in the
South China Seas
.)
May 19, 1897
-
Oscar Wilde
was finally released from jail, literally a broken man. Wilde had been jailed when he lost his libel case against the
Marquis of Queensberry
and was charged with "
gross indecency
" (
homosexuality
.) His health deteriorated while in jail; he had become emotionally exhausted and was flat broke.
When he was released, he wrote his last work,
The Ballad of Reading Jail
. A recurrent ear infection, caused by a fall in jail, became serious several years later, meningitis set in, and
Oscar Wilde
died on
November 30, 1900
.
May 19, 1935
-
Thomas Edward Lawrence
died after an motorcycle accident on this date. Lawrence was a British officer who rose to prominence during the Arabian campaigns of the
First World War
. Clad in the magnificent white silk robes of an Arab prince ... he hoped to pass unnoticed through London.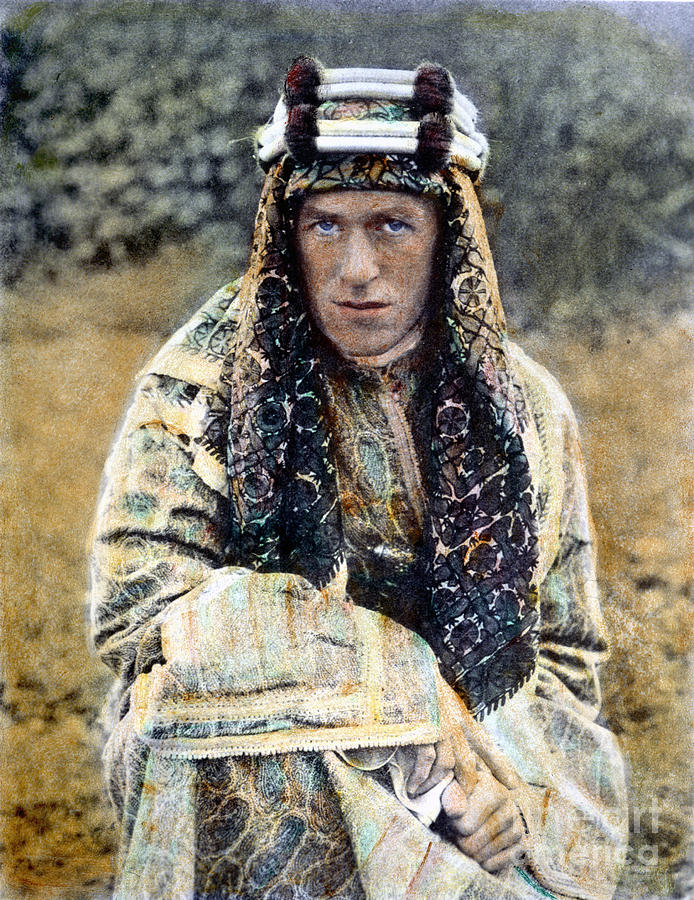 Alas he was mistaken.
He can also be seen in
The Lion in Winter, Becket
,
What New, Pussycat
and
My Favorite Year.
May 19, 1945
-
Peter Townshend
, Rock Singer/guitarist/vocalist/composer, was born on this date .
After he was rated as the
50th
greatest guitarist of all time by
Rolling Stone
, Mr. Townshend fell into a deep depression and was reduced to appearing with another old time rocker,
Roger Daltrey
at benefit concerts.
How sad.
May 19, 1951
–
To me, punk is about being an individual and going against the grain and standing up and saying 'This is who I am'.
Joey Ramone
, (
Jeffrey Ross Hyman
) punk rocker, songwriter and countercultural icon was born on this date.
May 19, 1952
(or
1948
- it's not for us to question a woman about her real age) -
I believe in individuality, that everybody is special, and it's up to them to find that quality and let it live.
Grace Jones
, singer, model, and actress was born on this date.

May 19, 1962
-
Democrats staged a fund-raiser in
New York's Madison Square Garden
that was billed as a birthday salute to President
John F. Kennedy
on this date.
JFK
thanked Marilyn, saying, "
I can now retire from politics after having had 'Happy Birthday' sung to me in such a sweet, wholesome way.
" It takes a certain kind of balls, and a major addition to pain killers, to have your mistress,
Marilyn Monroe
, performed a sultry rendition of
Happy Birthday to You
in front of your wife and the nation.
May 19, 1994
-
Even though people may be well known, they hold in their hearts the emotions of a simple person for the moments that are the most important of those we know on earth: birth, marriage and death.
It what can only be considered one of life's most bitter ironies, former first lady
Jacqueline Lee Bouvier Kennedy Onassis
died of non-Hodgkin's lymphoma cancer in
New York City
on this date.
And so it goes
Before you go - Checking out one of my favorite websites,
Nag on the Lake
, I saw a great promotion for PG tips tea -
And I had to ask myself, why can't we ever have anything nice?