Did you leave this on the conveyor belt last night?
Please give them a call, they're happy to return it - no questions asked.
For those of you not following that new fangled
Gregorian
Calendar (and still keep stock with the
Julian
Calendar), it's
January First
.
Happy New Year
Please feel free to call in sick today and explain to them that it's
Orthodox New Years Day
in your religion (but remember that you used this excuse when
March
rolls around and you try to mention that it's
New Year's Day
again.)
January 14, 1952
-
On a cold
East Coast
morning at
7 a.m
.,
NBC-TV
opened the the first
Today
show broadcast with a shot of
Dave Garroway
looking outside through the '
Window on the World
' in
New York City
. The broadcast also featured
Jack Lescoulie
as co-host.
The show would be a radical departure from the TV industry's accepted programming; a news, features, special events program that would run in the early morning. In pre-production, the show's proposed title was
The Rise and Shine Revue
.
January 14, 1967
-
Sonny
and
Cher
, one of the big musical duos of the mid
'60s
released on of their biggest hits,
The Beat Goes On
, on this date.
In
1968
,
Chrysler Corporation
paid a large sum of money to use parts of the song in an ad campaign for the
Plymouth
line.
January 14, 1972 -
Sanford and Son
, featuring comedian
Redd Foxx
(whose last name was really
Sanford
) and D
emond Wilson
, premiered on
NBC-TV
on this date.
Redd Foxx
was a huge fan of the
'30s
vocal group
The Ink Spots
and sang many of their songs on the show.
NBC
would not pay the royalties because the cost was astronomical. So out of his love for the group, Foxx paid them out of his own pocket.
January 14, 1980
-
The Blues Brothers
movie with
Dan Akroyd
and
John Belushi
opened on this date.
John Belushi
was nicknamed '
The Black Hole
' onset, as he went through hundreds of pairs of sunglasses during production. He would do a scene and then lose the pair before filming the next one.
January 14, 1981
-
This was the date television died.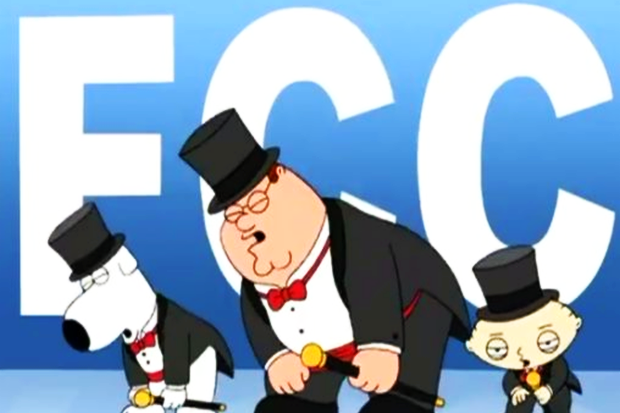 The
FCC
freed stations to air as many commercials an hour as they wish, and removed any obligation to allocate time for news or public affairs programming.
January 14, 1990
-
The Simpsons
episode premiered on
Fox
television . This episode was considered the first official episode of
the Simpsons
, and
FOX
advertised it as such.
The Christmas episode
was considered as a special.
Although this episode aired after '
Simpsons Roasting on an Open Fire
', it was written prior. This is why
Santa's Little Helper
does not appear in the episode.
January 14, 1993
-
Talk show host
David Letterman
announced he was moving his late-night show after
11
years on
NBC
to sign a $
16
million deal with
CBS
.
Coincidentally, seven years later, on
January 14, 2000
, he had
quintuple bypass
surgery.
Today in History:
January 14, 1858
-
Emperor
Napoleon III
(having the unusual distinction of being both the first titular president and the last monarch of
France
) and Empress
Eugenie
escape unhurt after an Italian assassin threw a bomb at their carriage as they travel to the
Paris Opera
to see
Rossini's William Tell
, on this date.
Felice Orsini
and his accomplices threw
three
bombs at the imperial carriage.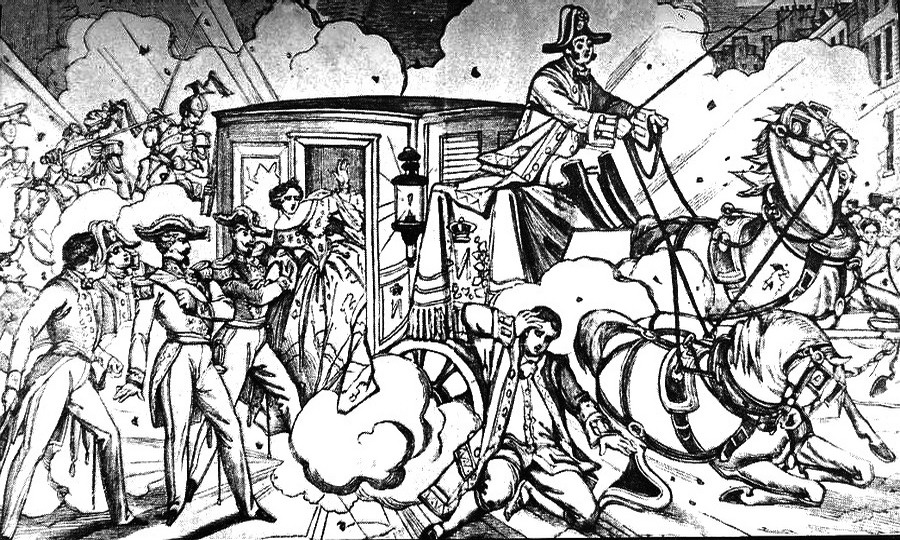 The first bomb landed among the horsemen in front of the carriage. The second bomb wounded the animals and smashed the carriage glass. The third bomb landed under the carriage and seriously wounded a policeman who was hurrying to protect the occupants.
Eight
people were killed and
142
wounded, though the emperor and empress were unhurt.
Napoleon
, ever the politician, realized that he and
Eugenie
had to proceed to the performance and appear in their box.
They really wanted to see the opera.
January 14, 1900
-
Speaking of opera,
Giacomo Puccini's
opera
Tosca
premiered in
Rome
on this date.
January 14, 1954
-
Marilyn Monroe
married
Joe DiMaggio
on this date. Though the marriage between the iconic actress and the baseball star only lasted
274
days, they remained friends over the years.
After Monroe's death in
1962
, DiMaggio sent flowers to her grave every week until his own death in
1999
.
January 14, 1956
-
Little Richard
released
Tutti Frutti
on this date, (to fully take advantage of the healing powers of
Little Richard
, much like Elvis - you must remove your pants and dance around the house in your underwear and socks.)
This song introduced
Little Richard's
famous "
Whooooo
," and also a big "
Aaaaaaahhh
" scream which he sings just before the tenor sax solo performed by
Lee Allen
. Richard's scream had a practical purpose: to let Allen know when to start playing. They were recording on just three tracks, so overdubbing the horns wasn't a practical option.
And yet
Pat Boone's
cover of the song rose higher in the charts on it's initial release. Many listeners at the time only knew the song through Boone, so
Little Richard's
promotional materials often labeled him "
Original 'Tutti Frutti' Man.
"
Stupid record buying public.
January 14, 1957
-
...
He got all that he asked for from life, and more. We have no reason to feel any sorrow for him - only for ourselves, for having lost him.
-
John Huston

Humphrey Bogart
, the Greatest Male Star of All Time, model for the
Gerber
baby and founding member of the
Hollywood Rat Pack
(a phrase coined by
Lauren Bacall
) finally decided to let the world catch up with his three drink lead and succumbs to cancer of the esophagus on this date.
And so it goes