Today is
Fluffernutter Day
, celebrating the fresh white bread, peanut butter, and marshmallow cream sandwich.
While this may be a childhood favorite for some - it's causing me to gag to even think about.
Wow, I can't believe I nearly missed that today is the
35
anniversary of
Talking Heads
:
Remain in Light
- talk about
TBT
!
Same as it ever was, indeed.
October 8, 1925
-
One
of the most expensive movie made, at the time (at $
3.9
million,)
Ben-Hur: A Tale of the Christ
premiered on this date.
This film had an "
extra
" cast like no other. Many
Hollywood
stars showed up on set to watch the shooting and were pressed into service as extras, especially in the chariot race. In addition, many who would later become
Hollywood's
top stars, but who were at the time just struggling actors, were also in the crowd scenes as extras. Among well-known and soon-to-be-well-known names "
working
" in the film were
John Barrymore, Lionel Barrymore, Joan Crawford, Gary Cooper, Marion Davies, Myrna Loy, John Gilbert, Douglas Fairbanks, Clark Gable, Harold Lloyd, Carole Lombard, Janet Gaynor, Fay Wray, Mary Pickford, Colleen Moore, Lillian Gish, Dorothy Gish, Samuel Goldwyn
and
Rupert Julian
.
Today in History:
October 8, 1582
-
Because of the implementation of the
Gregorian
calendar this day (and the
four
previous days) does not exist in this year in
Italy, Poland, Portugal
and
Spain.
This leads to mass confusion and most of the populace just go back to bed and wait for tomorrow.
October 8, 1869 -
Franklin Pierce
, an American politician and the
fourteenth
President of the
United States
, serving from
1853
to
1857
is to date the only president from
New Hampshire
and was the
first
president born in the
nineteenth century
.
His good looks and inoffensive personality caused him to make many friends, but he suffered tragedy in his personal life (all
three
of his children died in childhood - don't ask how his third child died) and as president subsequently made decisions which were widely criticized and divisive in their effects, thus giving him the reputation as one of the worst presidents in U.S. history.
After losing the Democratic nomination for a second term, Pierce reportedly quipped "
there's nothing left to do but get drunk
" (quoted also as "
after the White House what is there to do but drink?
") which he apparently did frequently. He once ran over an elderly woman while driving a carriage drunk.
Franklin Pierce
died in
Concord, New Hampshire
on this date at
64
years old, from cirrhosis of the liver, thus ending his miserable life.
October 8, 1871
-
Mrs O'Leary's
cow started
The Great Chicago Fire
that destroyed more than
17,000
buildings, killed more than
300
people and left
90,000
homeless, on this date.
Bad cow.
Catherine O'Leary
seemed the perfect scapegoat: she was a woman, immigrant, and Catholic - a combination which did not fare well in the political climate of the time in
Chicago
. This story was circulating in
Chicago
even before the flames had died out and was noted in the
Chicago Tribune's
first post-fire issue.
Michael Ahern
, the reporter that came with the story would retract it in
1893
, admitting that it was fabricated.
In
1997
, the
Chicago City
Council passed a resolution exonerating
Catherine
- and her cow - from all blame.
Occurring the same day as the
Great Chicago
fire, a forest fire broke out at
Peshtigo, Wisconsin
, eventually killing about
2,500
people while burning some
850
square miles including,
Holland, Michigan
, and
Manistee, Michigan
(making it the largest lost of life by fire in the
United States
.)
October 8, 1918
-
Sgt.
Alvin York
(
Gary Cooper
) of
Tennessee
became a
World War I
hero by single-handedly capturing a hill in the
Argonne Forest
of
France
, killing more than
20
enemy soldiers and capturing
132
others on this date.
What makes this feat all the more amazing is that York original applied and was denied
Conscientious Objector
status because of his religious beliefs.
October 8, 1919
-
The first U.S. transcontinental air race began with
63
planes competing in the round-trip aerial derby between
California
and
New York
. Each way took about
three
days.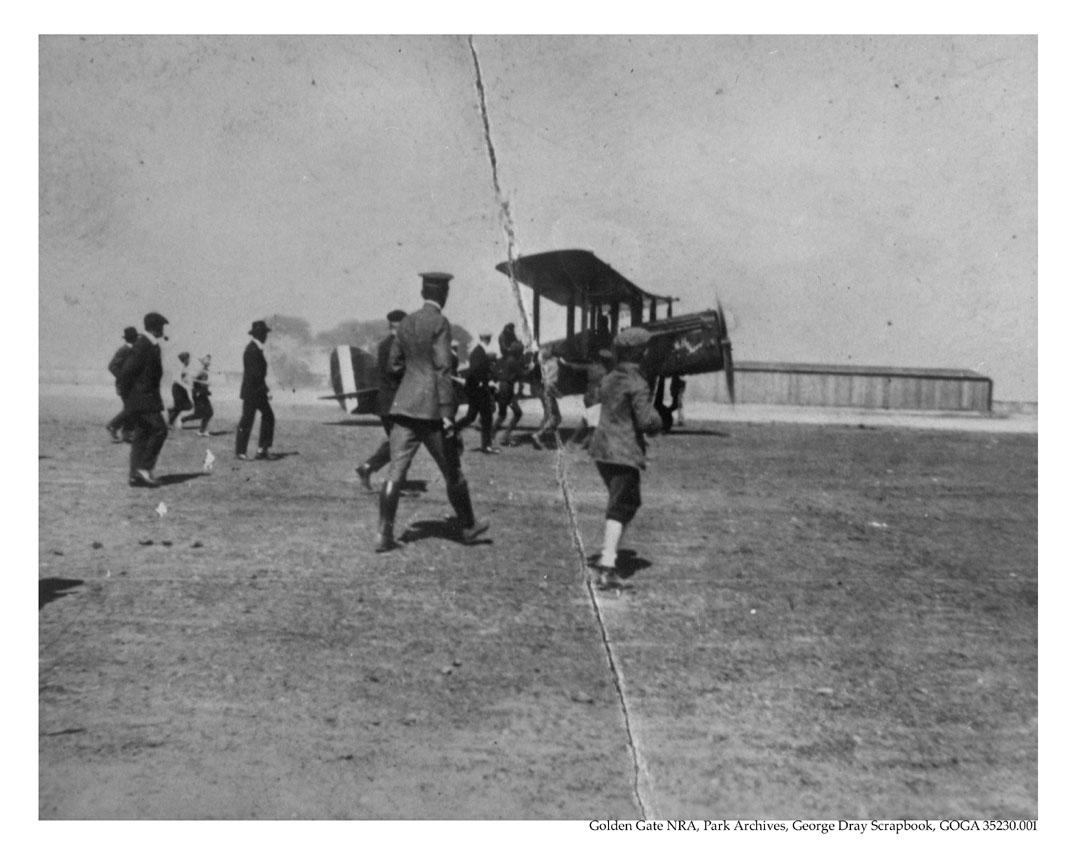 Seven
men lost their lives during the race - flying was extremely hazardous at the time. Even the winner, Lieutenant
Belvin W. Maynard
, would meet his death
three
years later, while stunt flying at a county fair in
Rutland, Vermont
, on
September 7, 1922
.
October 8, 1928
-
Police raid
20
speakeasies in
New York City
in an effort to crack down on illegal liquor sales on this date.
New York City
Police remain blind drunk, wandering the streets for three days afterward.
October 8, 1948
-
As far as my favorite songs to perform live, most of the songs we did live were my favorite. If they weren't, I would have gotten rid of them.
Johnny Ramone
(nee
John William Cummings
) the lead guitarist for
The Ramones
was born on this date.

October 8, 1956
-
New York Yankees
pitcher
Donald James Larsen
pitches the first perfect game in a
World Series
- no walks, no hits, no runs.
His perfect game was the only no-hitter of any type ever pitched in postseason play until
Doc Halladay
pitched one on
October 6th, 2010
.
October 8, 1993
-
Ted Danson
appeared in black face at a
Friars Club
roast for
Whoopi Goldberg
on this date.
His offensive comments amused
Whoopi Goldberg
but the incident becomes a great embarrassment.
Before I let you go - the folks at
SoulPancakes
got a group of people between the ages of
0 - 100
(well really a couple of months old to
105
) and asked them to show off their best dance moves -
Remember
,
Dance like no one is watching!
And so it goes