As a public service,
ACME
now presents this helpful instructional video
Soon we will present, how to place you
LP
on the phonograph and how to prevent the armature from skipping.
February 22, 1934 -
Frank Capra's
romantic comedy
It Happened One Night
, starring
Clark Gable
and
Claudette Colbert
, premiered at
Radio City Music Hall
on this date .
While shooting the scene where he undresses,
Clark Gable
had trouble removing his undershirt while keeping his humorous flow going and took too long. As a result the undershirt was abandoned altogether. It then became cool to not wear an undershirt which resulted in a large drop in undershirt sales around the country. Legend has it that in response, some underwear manufacturers tried to sue
Columbia
.
February 22, 1977
-
The single
New Kid in Town
, the first release from the album
Hotel California
, was the
Eagles'
first to be certified gold for selling more than
1
million copies on this date.
Glen Frey
mentioned in a interview at the time that the song was about
Steely Dan
whom the band saw as a new and upcoming group that was possibly taking over the spotlight from
the Eagles
(there has been some dispute as to whether or not
Glen Frey
was joking.) Given that the two bands shared a manager (
Irving Azoff
) and that the
Eagles
proclaimed their admiration for
Steely Dan
, this was more friendly rivalry than feud.
February 22, 2001
-
Mira Nair's
wonderful
Monsoon Wedding
, opened in both
Los Angeles
and
New York
on this date.
An entire subplot (the relationship between the groom's parents played by
Soni Razdan
and
Roshan Seth
) had to be dropped in order to fit the shooting into the thirty-day schedule.
February 22, 2002 -
Charles Martin Chuck Jones
, director of many of the classic short animated cartoons starring
Bugs Bunny, Daffy Duck
and
the Road Runner & Wile E. Coyote
, died on this date.
At
85
, Chuck signed a long-term contract with
Warner Bros.
to supervise the animation department. His thoughts on the contract were: "
At 85 you can only think ahead for the next 50 years or so.
".
Today in History
:
If the freedom of speech is taken away then dumb and silent we may be led, like sheep to the slaughter. - George Washington
Young George Washington was born on
February 11, 1731
(or so he thought.)
Unfortunately for him, England had been stubbornly holding onto the Julian calendar - they wanted none of that Papist Gregorian calendar crap. But England finally wanted to get with the times, so in
1752
, Parliament adopted the Gregorian calendar. Many prominent colonists supported the new system; including
Benjamin Franklin
and
George Washington
. Washington updated his own birthday from the old
February 11th
to the Gregorian
February 22
.
But wait, there's more - the calendar switch of
1752
included another significant change. Under the Julian system, the year began on
March 25
. That means a colonist who went to bed on
March 24, 1700
, would wake up on
March 25, 1701
. The new Gregorian rules set the start of the year to
January 1st
. This created some confusion, since anyone who was born between
January 1st
and
March 25th
in the old system would have the wrong birth year in the new one - thus George's new birthday was
February 22, 1732
.
So you have to wish the Father of Our Country birthday greetings for the third time this month.
Much heavy drinking ensued.
On
February 22, 1862
,
Jefferson Davis
was officially inaugurated for a
six
-year term as the
President of the Confederate States of America
in
Richmond, Virginia
.
He was previously inaugurated as a provisional president on
February 18, 1861
.
I guess his mother was proud of him.
February 22, 1980
-
During the
XIII Olympic Winter Games
in
Lake Placid, New York
, the
United States
hockey team defeats the
Soviet Union
hockey team
4-3
on this date.
It is considered to be one of the greatest upsets in sports history (
the Miracle on Ice
.) The mens hockey team did not pull off any miracles this year.
February 22, 1987
-
Andy Warhol
died of complications after gallbladder surgery, though the details are hazy. The official cause was listed as cardiac arrhythmia, but speculation includes his fear of hospitals as well as possible
Cefoxitin
allergy. Mr. Warhol is best known for painting pictures of
Campbell's Soup
cans and
Marilyn Monroe
, although never together. Warhol's death brings him a bonus
15
minutes of fame.
His work can be seen in museums and galleries around the world to this very day.
Campbell's Soup
cans can still be found in the canned goods section of your favorite supermarket to this very day.
February 22, 1994
-
CIA agent
Aldrich Ames
and his wife were charged by the
United States Department of Justice
with spying for the
Soviet Union
on this date.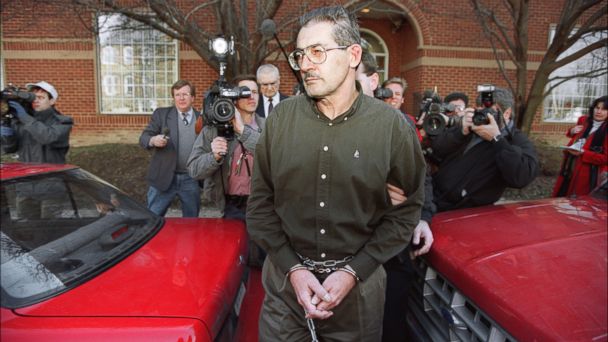 Somehow by
1989
Ames had acquired unexplainable wealth from his spying and did very little to conceal the spying, he somehow managed to evade being caught for five more years.

February 22, 1997
-
The first cloning of an advanced mammal, a sheep known as
Dolly
, was announced in the news media, on this date.
Dolly
, actually born on
July 5, 1996
, was cloned from a mammary cell -
Dolly
was purportedly named after
Dolly Parton.
I guess that's a compliment.
And so it goes.