Ralph Lauren's
Team USA
uniform was unveiled yesterday. Luckily there is not a category for '
good looking team uniform
'.
If you wish to buy the '
ugly Christmas sweater
', it had be had for a mere $
495
. The proceeds will go toward the
U.S. Olympic Committee
. (I truly hope that they have other means of funding the committee.)
January 25, 1961
-
Walt Disney's 101 Dalmations
, premiered at
Radio City Music Hall
in
New York City
on this date.
The author of the book on which the film is based,
Dodie Smith
, was a successful playwright and novelist who had nine Dalmatians of her own, including one named
Pongo
. She got the idea for the book when a friend who was at her house saw all the dogs together and remarked, "
Those dogs would make a lovely fur coat
."
January 25, 1970 -
Robert Altman's
Oscar winning film starring
Donald Sutherland
and
Elliott Gould
,
M*A*S*H
, premiered in
NYC
on this date.
Robert Altman
said that during filming,
Elliott Gould
and
Donald Sutherland
together went to the studio and complained that Altman was filming too much of the secondary characters. They requested that he be removed from the film, but the studio refused. After the film was completed and received its accolades, only Gould confessed the matter to Altman. As a result, he received parts in other Altman pictures, whereas the director never again used Sutherland.
Today in History:
January 25, 1759
-
It's
Robert Burns'
birthday and people will be celebrating with a Burns Supper.
The
Burns Supper
is eaten all across
Scotland
each year on the anniversary of the national poet's birth. It consists of
haggis
and
whiskey
. It is customary for the host to read Burns'
Ode to a Haggis
at the dinner table, presumably as a diversionary tactic.
January 25, 1924
-
The first
Winter Olympics
opened on this date in
Chamonix, France
.
Prior to this, figure skating and ice hockey had been events at the
Summer Olympics
. Few, if any, of the athletes survived those winter sports
Summer Olympics,
as the rinks continually melted. And you don't want to know about the injuries sustained during nude hockey games.

January 25, 1927 -
Antonio Carlos Jobim
, composer and primary force behind the creation of the
bossa nova
style, was born on this date.
If you are in your mid
40's
to early
50's,
you probably wouldn't have been born without the help of this guy - go ask your parents.
January 25, 1938
-
Etta James
, blues, soul, R&B, rock & roll, gospel and jazz singer and songwriter, was born on this date
Pour yourself a double and remember this great singer.
January 25, 1947
-
Anita Pallenberg
, model, actress, fashion designer,
bathtub companion to
Mick Jagger
and bedmate companion to
Keith Richards
, was born on this date.
January 25, 1947
-
Mobster
Al Capone
died in Florida on this date, having only recently been released from
Alcatraz
, due to his declining health (his mind gone from long untreated syphilis.)
For the wages of sin is death
January 25, 1960
-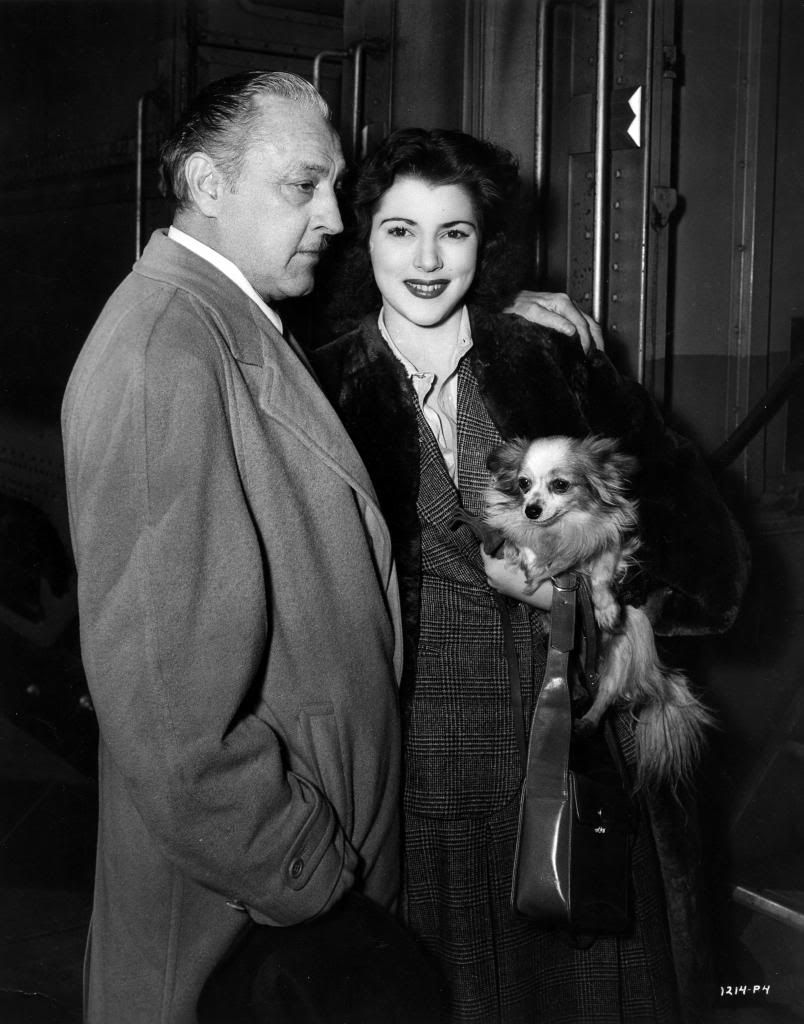 Actress
Diana Barrymore
, Drew's aunt, committed suicide by taking a combination of sleeping pills and alcohol on this date.
Go out and rent
The Bad and the Beautiful
(the
Lana Turner
character is based on Diana.)
January 25, 1971 -
Idi Amin Dada
, everybody's favorite tyrant, comes to power in
Uganda
on this date.
Forest Whitaker
won a
Golden Globe
award, a
BAFTA
, the
Screen Actors' Guild
award for Best Actor (Drama), and the
Academy Award
for Best Actor for his portrayal of this cannibal.
Hopefully, Forest isn't a method actor.
January 25, 1971 -
Charles Manson
and three of his followers were convicted in
Los Angeles
of the
Tate
and
LaBianca
murders on this date.
All were sentenced to the gas chamber, with sentences commuted to life imprisonment when the death penalty was temporarily abolished.
January 25, 1990 -
Avianca Flight 52
ran out of fuel and crashed in
Cove Neck, N.Y.
on this date.
73
of the
161
people aboard were killed.
January 25, 1995
-
Hey, the world almost ended on this date and you probably didn't even know it.
Russia
almost launched a nuclear missile at a Norwegian research rocket after mistaking it for a US missile.
The event, known as the
Norwegian Rocket Incident
, highlighted remaining Cold War tensions, despite the fact that the war had officially ended four years earlier.
And so it goes.